Full Service Sign Repair and Restoration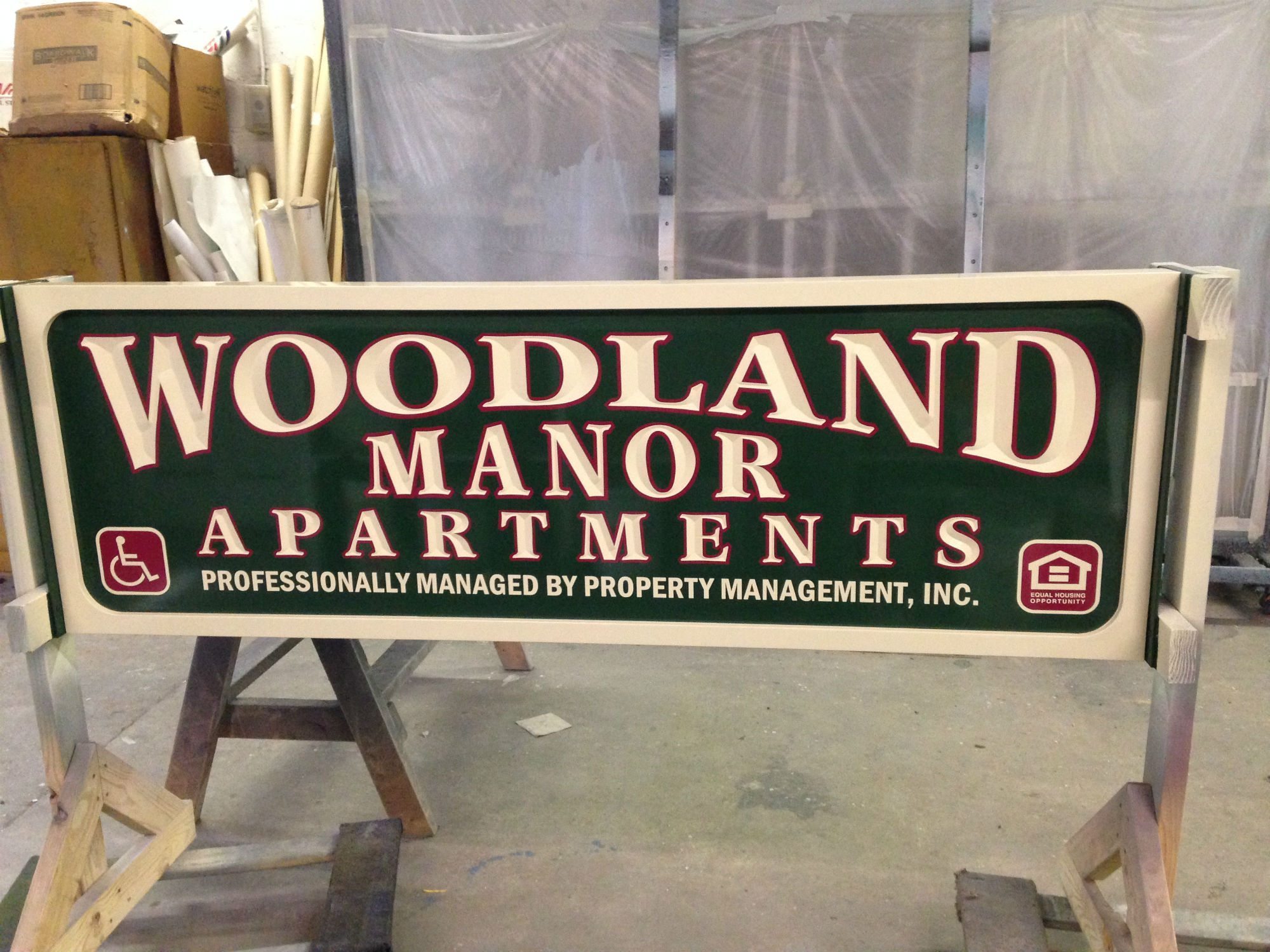 Once you see what high quality custom signs can do for for your business, you'll want to make sure yours stay in great condition. At Bartush we offer fast, thorough repair and maintenance services that guarantee you'll keep reaping the benefits of your investment for years to come.
While we build all our products to last, eventual wear and tear on signage is inescapable. Outside the sun, wind, rain and other elements can take their toll, and indoor signs are susceptible dust, grime and accidents. Lights may go out, colors may fade and boards may crack, but whether your sign has been gradually damaged over time or is broken unexpectedly, Bartush will be there to pick up the pieces and get your displays looking like new again.
If you need maintenance on your business signage, give us a call or send us a message today! We'd be happy to answer any questions or get started on your repairs as soon as possible.
With over 70 years of experience, we repair a wide variety of both indoor and outdoor signs, including those listed below. If you aren't sure what type of sign you have, or if your damage can even be repaired, feel free to give us a call and we'll discuss your options.
So what if your broken sign wasn't made by Bartush? Don't worry! We'll fix it anyway, and it'll look better than new.

10 Years Strong!
The Ultimate Express Car Wash sign has kept up its great appearance after 10 years. This is the result of quality craftmanship and extreme care in the design and build process. Durability and longevity are obviously important components to your signage needs. You plan to stay in business, your sign should too.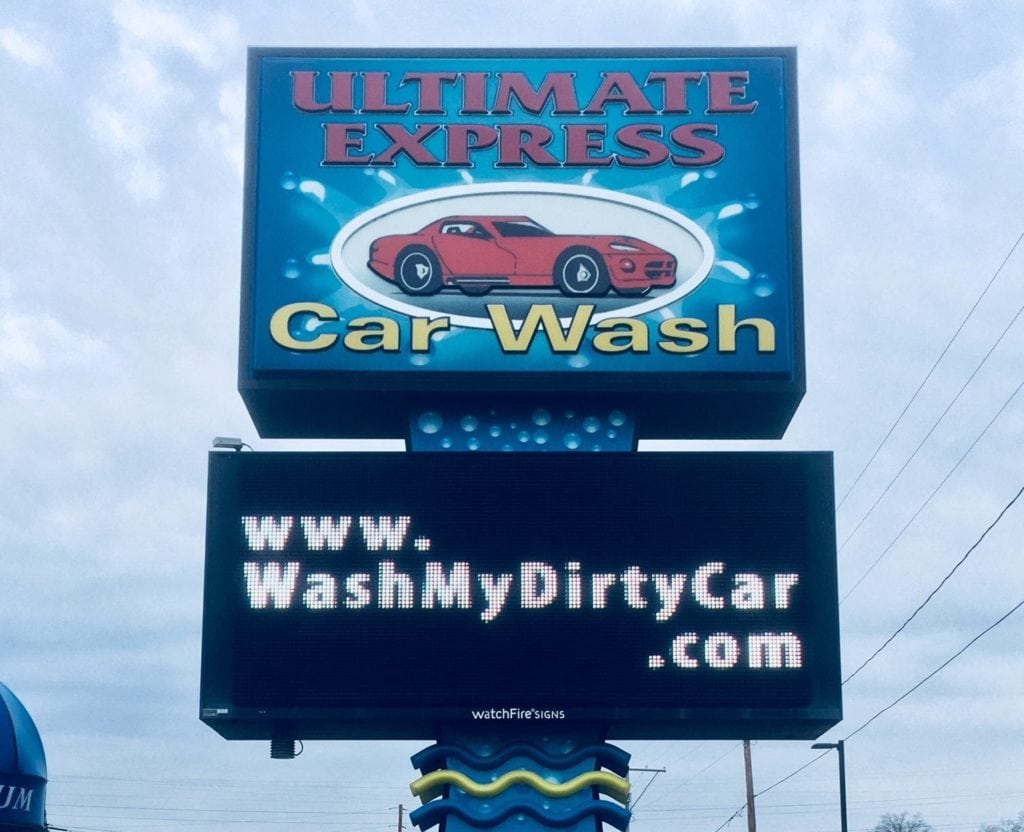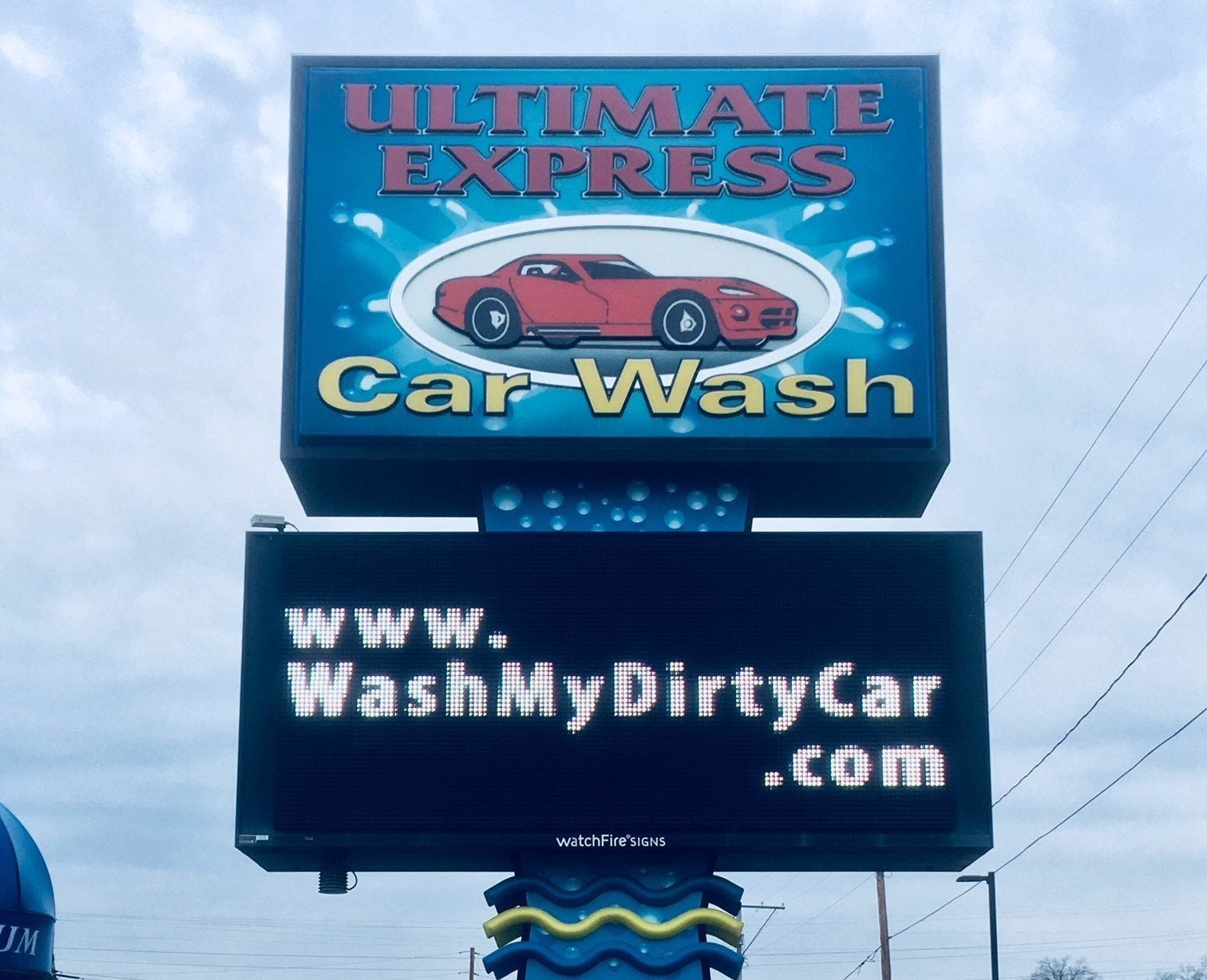 Just as new, interesting displays help grow your business, worn or broken signs can have a negative effect. Potential customers will get the wrong impression, assuming your products and services won't impress .
Bartush makes repairs easy, so don't delay in scheduling an appointment. Fill out the form below or give us a call today!