Custom Signage for Educational Facilities
One of the first things students, faculty and visitors see when they arrive at school each morning is your sign. Make a great impression every day with a beautiful, custom option from Bartush. Whether you go for a traditional carved look or an exciting digital message board our designs are sure to inspire school spirit!
We aren't just your first choice for box signs, channel letters, LED signs and other outdoor displays. We also create high quality indoor signage! From restroom indicators to safety signs to vinyl wall decals, we're your one stop for complete signage solutions for your entire educational facility.
Need a new sign for your school? Contact Bartush to get started!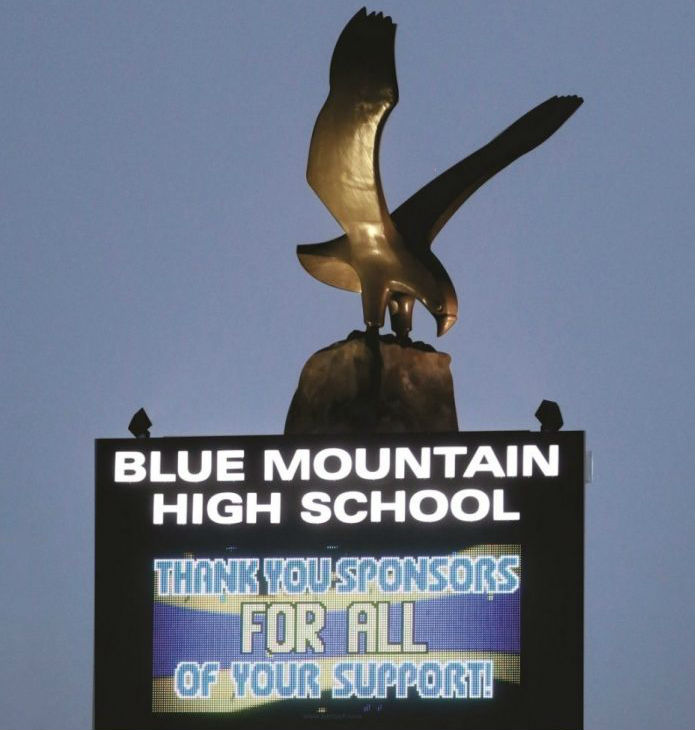 Learn About Our Options
High schools, middle schools and grade schools all need signs that serve a variety of purposes. Many would assume an institution's main purpose for designing custom signage is to designate its location, but that's often just the first step.
Schools may also need branded signs for sports fields or gymnasiums, cafeterias and assembly halls. Safety signs, directional signs and digital displays advertising upcoming events are also excellent considerations. At Bartush, we do it all, offering custom sign packages for schools and athletics programs. We can create all these and more, using a variety of materials and techniques to give you a look and feel that's uniquely individual, just like your student body.
Trust us to take care of the details while you focus on learning. We're a full service shop, offering design, installation, maintenance and repair services, and we'll even handle permits and zoning.
Make sure your sign looks as good as your school!
Learn How Bartush Can Help You With a Sign Solution Today!
Engage your students and build your presence in your local community with eye-catching sign solutions from Bartush! I If you're interested in getting started, please fill out the form below and a member of our team will reach out as soon as possible. For a more detailed form, please contact us here.