Signs for Doctor's and Physician's Offices
As a professional dedicated to serving patients in need, making your medical practice stand out is crucial to letting customers know that you are available to help them. Too many great practices lack the signage they need to both inform and educate prospective patients of their services.
Whether you're a small private practice or a large medical campus, you need a unique sign to notify patients that you can provide the care they're seeking. A clear, distinctive sign from Bartush Signs is the right choice to get the attention of patients, so you can focus on providing quality medical care and treatment. Whatever you signage needs are, Bartush Signs has you covered with high-quality, custom signs tailored to fit your office's needs.
Need a new sign? Contact Bartush to get started!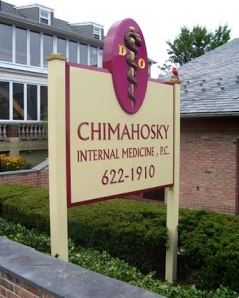 A Cure for your Sign Sickness
Does your current sign make you queasy? Do you get headaches thinking about getting a new sign for your medical practice? Bartush has the cure for alleviating all of your sign-related symptoms.
At Bartush, we have the experience and expertise to create sign solutions that give your office the character and attention that you desire. If you need a sign that's engaging and attractive, an LED sign may be the option for you. If your office needs a solution that's traditional yet bold, we can create a free-standing sign that treats your signage woes.
In such a competitive field, your medical practice deserves the best. When it comes to quality, trust Bartush and the services of our full service shop, offering design, installation, maintenance and repair services.
Make sure your sign looks as good as your medical practice!
Learn How Bartush Can Help You With a Sign Solution Today!
Don't get sick thinking about new signage for your medical practice! Find your remedy with eye-catching sign solutions from Bartush! If you're interested in getting started, please fill out the form below and a member of our team will reach out as soon as possible. For a more detailed form, please contact us here.