If you operate a church or other religious facility, your clients aren't your customers, they're your community. You need signage that welcomes visitors both new and old with warmth, care and feeling.
High quality custom signs from Bartush will help build your presence and and establish your institution as a source of hope in your local area and beyond. And, beyond branding, we also offer solutions that can help get any important messages across, from special event advertisements to parking instructions.
Need a new sign? Contact Bartush to get started!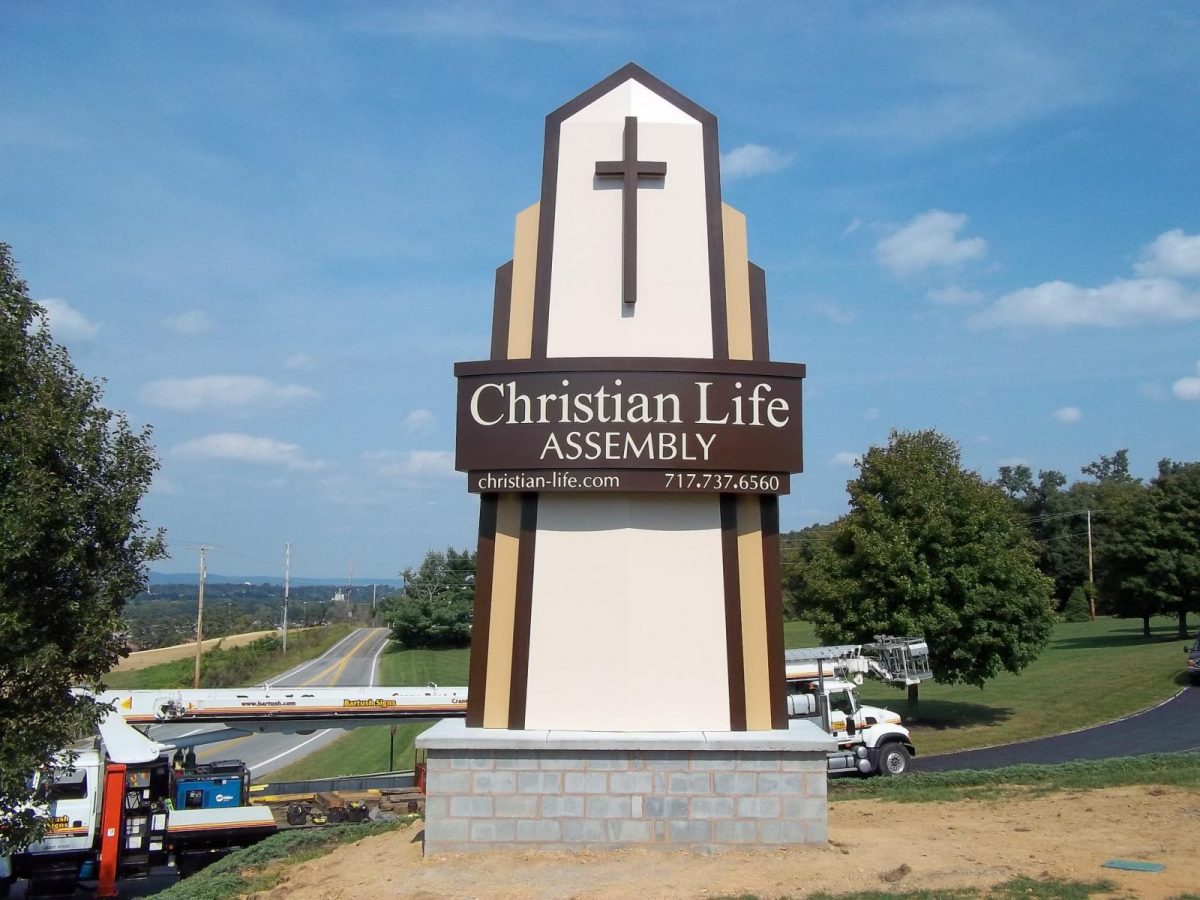 Your Trustworthy Sign Provider
Whether you're an established institution or just getting started, Bartush can help your church design the sign of your dreams. We'll faithfully recreate any logo or shape, or help you come up with new ideas if you aren't sure where to start.
From beautiful, hand carved signs to eye catching digital displays we do it all. Our expert craftsmen can create a solution that stands out, no matter your environment's challenges.
We're full service, handling all aspects of signage form design, implementation and maintenance to obtaining the proper permits. When you choose Bartush, you don't have to worry. We'll walk you through the process every step of the way.
Make sure your sign looks as good as your facility!
Learn How Bartush Can Help You With a Sign Solution Today!
Don't rely on pre-made signs for your church! If you're interested in getting started, please fill out the form below and a member of our team will reach out as soon as possible. For a more detailed form, please contact us here.