Make Your Properties Enticing
Apartment complexes and housing centers offer an interesting challenge. While many businesses need signage to advertise a product or service, yours must be appealing and inviting enough to convince your potential customers to make one of your properties their home.
Need a new real estate sign? Contact Bartush to get started!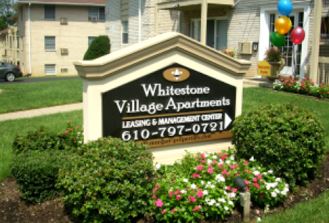 Convey the Right Message
A unique, professional sign can make prospective renters feel like a part of your community even before they decide to move. With help from the experts at Bartush, you can make sure yours sends the right message. Our signs will target your preferred demographic in a way that is clear, welcoming and consistent with your property's brand.
Our capabilities include a variety of signage options, including indoor and outdoor options and plenty of materials to choose from, from wood and vinyl to neon and digital displays. Explore our gallery below, or contact us to get started on your dream sign today!
Make sure your signs look as good as your properties!
Get a Better Real Estate Sign Today!
Bartush can design and build your real estate sign from the ground up or bring your ideas to life! Simply fill out the form below or give us a call for your consultation.