Signs for Higher Education Providers
Most colleges and universities are large campuses with many different buildings for classes, administration and housing. Students, particularly new ones, need guidance to know when and where they need to go. Clear, noticeable signage can provide the necessary information non-verbally, making for a better learning experience overall.
Bartush has been in the sign business for over 75 years. We're the educational signage experts, offering complete solutions for all of your communication needs. From campus maps to building signs to dining hall menu boards we do it all, handling design, manufacturing, installation and repair. Our signs present information in a way that's eye catching and easy to understand, making them incredibly effective.
Need a new sign for campus? Contact Bartush to get started!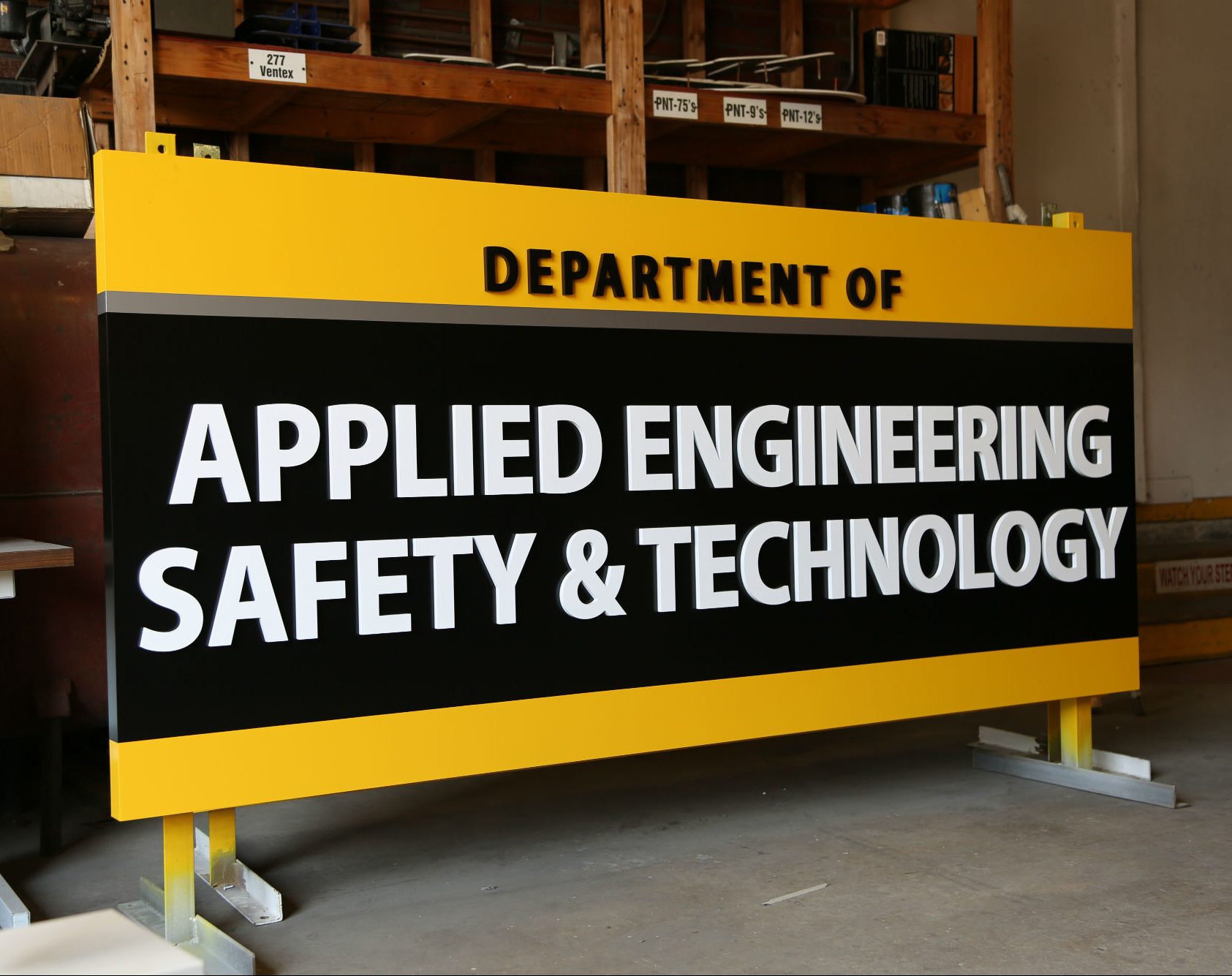 Show Your School Colors
At Bartush, we understand that branding is very important to colleges and universities. We take the time to learn your brand and aesthetic so that every sign we create for your institution calls to mind your values and promotes school spirit.
Our designs are sure to grab your students' attention. our expert craftsmen work with a variety of tools and materials to faithfully recreate your colors, logos and graphics. In fact, they'll never look better than they do on a Bartush sign!
Make sure your sign looks as good as your campus!
Learn How Bartush Can Help You With a Sign Solution Today!
Are you ready to get started with your college or university sign project? Please contact us using the form below! We'll return your message as soon as possible.
Whether you have design ideas in mind or you need help determining what type of signage would best fit your campus, we're ready to help! For a more detailed form, please contact us here.