Every sign inside your office tells a story. It's the story of your business. They can also provide a subtle message which will not only help with customer relations but will also increase employee satisfaction and efficiency. Here are some of the reasons why graphic signs are so important.

Customer Appeal
Information signs are easy to read. They are plain and simple, but they can only relay information. There's a better way of using indoor signage. Have you ever entered a corporate office and felt at ease instantly? This is simply because the environment and decor were aesthetically pleasing. There is a huge different between an attractive sign and a sign which conveys information, a message.
Setting the Mood
A sign that can set the mood properly is a work of art. These graphic signs speak in a variety of tones. This usually happens at a subconscious level and you might not even be aware of what's happening.
About the Employees
Signs in the office shouldn't only be tailored to the customer only. They are going to influence your office employees quite a bit as well. Graphic signs are very important as far as it comes to developing a comfortable and co-operative work environment. Professional signs will make your employees feel like professionals too and this will show in their performance.
Now, here are a few different types of signage ideas which you can consider for your workplace:
Magnetic Graphics
These signs can help create a memorable display of magnetic layers which are easily transferable and changeable. These signs are perfect for an office that needs an impactful decor option which can also be manipulated easily to offer a number of colors and themes. Installation is a simple process and this makes it an ideal choice for offices looking to decorate their own interiors.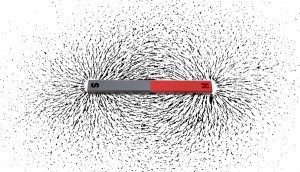 Fine Art Prints
There's no denying the fact that Fine Art is expensive. An employer is not going to be willing to allocate a large budget just to be able to display a large piece of art in the office. But this doesn't mean large prints are out of the question. You can get high-resolution replicas at a fraction of the price of your favorite paintings or photographs. These make terrific decorations for offices that want to create a calming or stimulating environment.
Office Lettering and Wall Graphics
Lettering and wall graphics are cost effective alternatives for decor options such as custom paint or wallpaper. They can get almost any message across. They are made from flexible, durable material, and make for terrific murals, display backdrops, and coverings for a business. You could depict relaxing oceans in one room and rustic mountains in another. The walls of your office will also serve as encouraging reminders to your employees to work harder and find new inspiration every single day.
Digital Signage
This is a terrific way of creating noticeable messages for employees. It can help grab the attention of anyone in the room since the eye will notice movement on the screen. This work's best for retail spaces which are marketing a tangible product or a hospital which is trying to convey important messages that could change at any time. Placing a digital sign in the lobby of your workplace can help keep your employees well informed while also showing a map of the building to help visitors find their way around.
Making an office feel warmer and more inviting isn't a chore when you are using office graphics. Don't let boring blank walls and fluorescent lights deter you from creating a comfortable and creative environment. It's time you started treating your office like an extension of the dedicated people who work there and make it a place they are proud to be associated with.