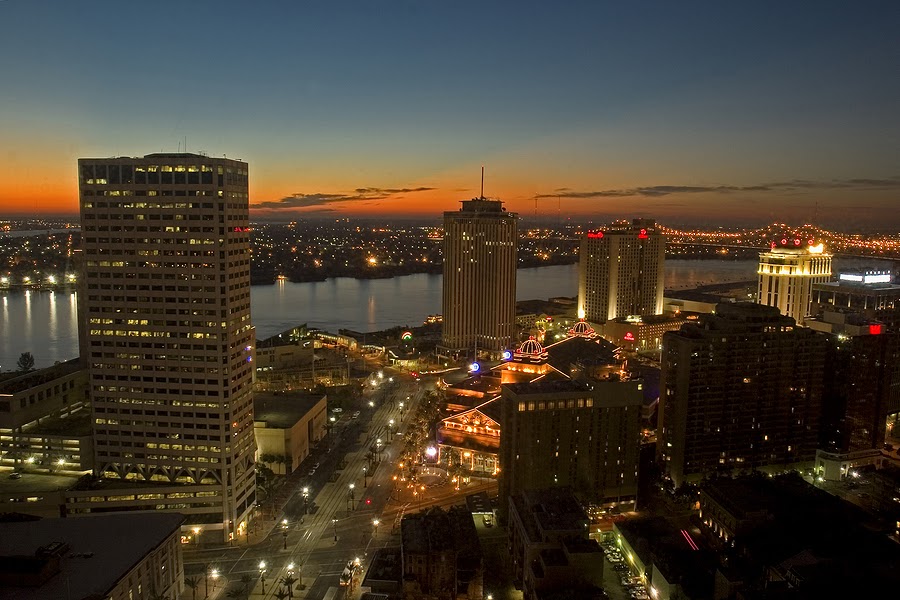 The city of New Orleans, Louisiana has never been short on personality and substance. A celebrated American city, The Big Easy is a hot and muggy dream destination for not only any serious traveler, but any food or music enthusiast worth their salt as well.
All throughout N'awlins, the city is known for its iconic neon signs adorning its many historic eateries, as well as its heavy French architectural influences. Courtesy of Bartush Signs, here are six of the most iconic displays in New Orleans, Louisiana.
Commander's Palace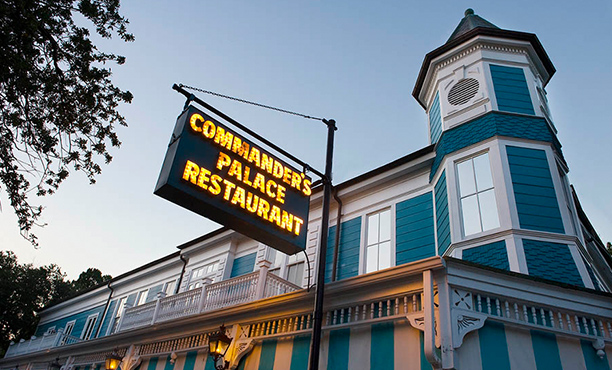 Located at 1403 Washington Avenue in the Garden District of Uptown, Commander's Palace is one of the highest-rated restaurants in New Orleans. The bright blue and white building, now complete with its vintage lighted sign, has been a city landmark since 1893.
The food at Commander's Palace is award-winning, and the history of this incredible eatery offers a unique glimpse into the storied past of The Paris of the South. The next time you're in The Big Easy, be sure to make this iconic restaurant a priority.
Crescent City Steaks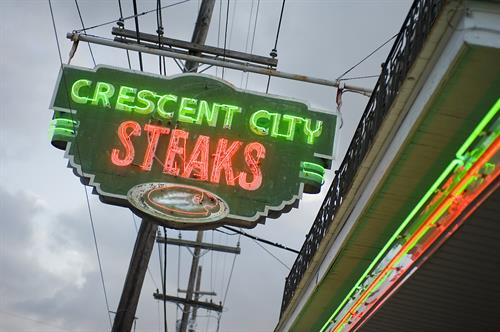 Located at 1001 N Broad Street, Crescent City Steaks has been serving the finest beef to four generations of New Orleanians. As Louisiana's oldest family-owned steakhouse, Crescent City is a landmark destination for both die-hard locals and the cross-country adventurer.
Perhaps as unique as its signature "New Orleans style" steak-preparation process (sizzling in butter), is this restaurant's vintage neon green and red display sign and building accents, which call out to any and all hungry travelers who may be passing through on a warm and humid evening.
Ted's Frostop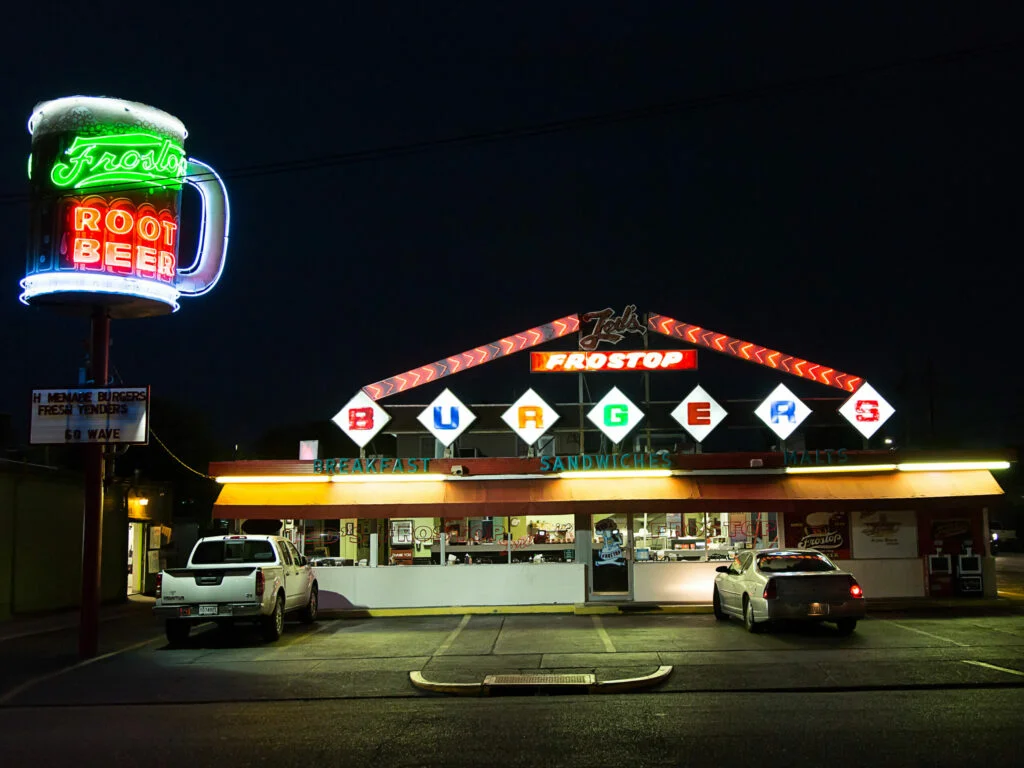 The neon just keeps rolling in with Ted's Frostop, a classic American diner located on Claiborne at 3100 Calhoun Street in Uptown New Orleans.
Not only does this colorful business include classic comfort food like the famous Loto Burger, shakes, Frostop root beer floats, fries, po-boys, and plenty of daily specials, it also boasts one of the sweetest neon setups in the whole of the Crescent City.
An enormous frosted Frostop Root Beer mug decorated in brilliant green, red, and white neon is unmistakable, as is the unique rainbow colored lettering tiles that adorn the roof of the building.
Mercedes-Benz Superdome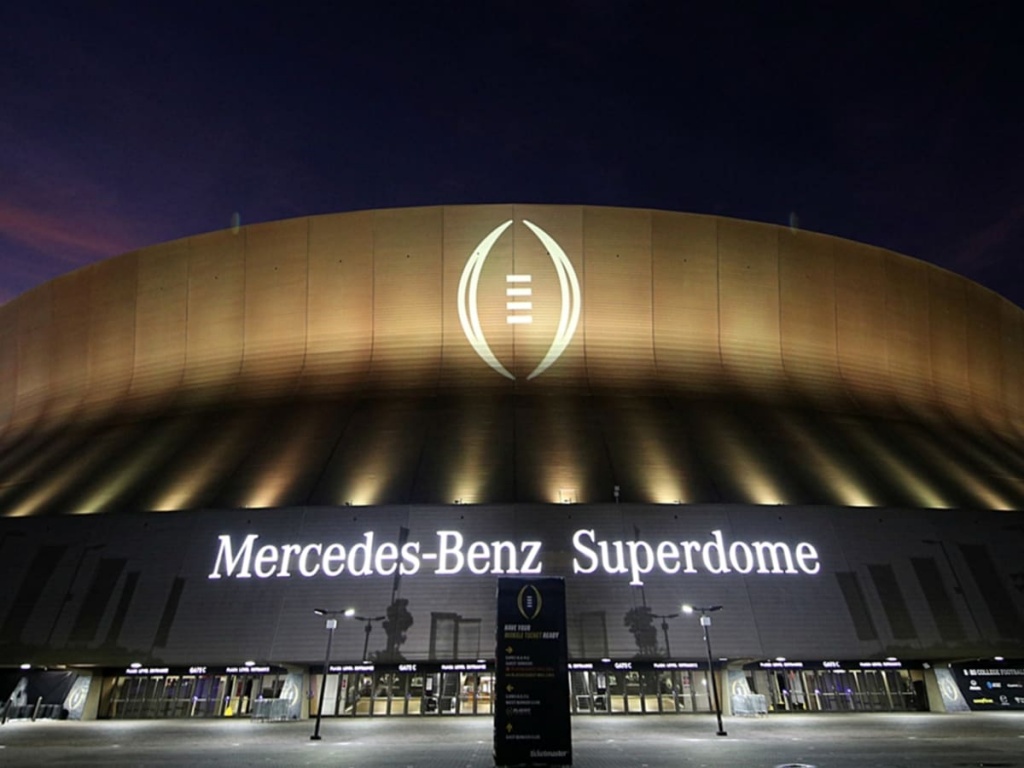 The home of the NFL's New Orleans Saints and of Who Dat! Nation, the Mercedes-Benz Superdome is one impressive feat of engineering.
Located on 70 acres of land (including the former Girod Street Cemetery) at 1500 Sugar Bowl Drive, this impressive stadium has played host to and endless parade of concerts and sporting events, including seven Super Bowls, two WrestleManias, and countless basketball, baseball, boxing, rugby, soccer, and gymnastic events.
During the devastating fallout of Hurricane Katrina in 2005, which decimated the city of New Orleans and nearly wiped it off the map completely, the Superdome served as a "shelter of last resort" for those who were unable to evacuate.
Recently, Mercedes-Benz has announced that they will not be renewing the naming rights for the stadium after July 2021, though it's brilliant white illumination and lettering is sure to remain a beacon of resilience and hope for every New Orleans native going forward, no matter what it eventually comes to read.
Dooky Chase's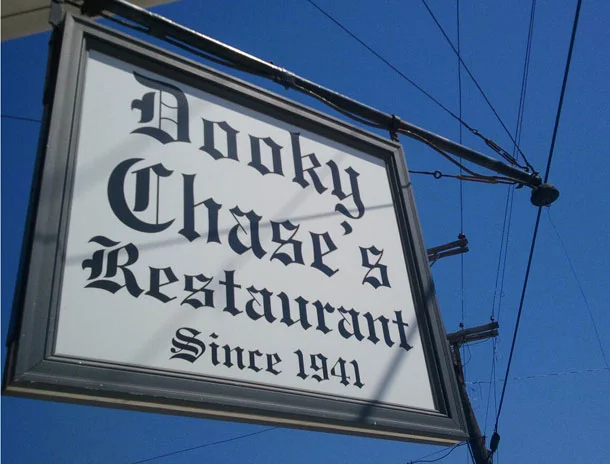 When it comes to iconic New Orleans landmarks of any kind, it's impossible to overlook Dooky Chase's Restaurant, which is still serving the most authentic Louisiana food to this very day at 2301 Orleans Avenue.
Founded and previously cheffed by the anointed "Queen of Creole Cuisine" Leah Chase, Dooky Chase's was known as a proud gathering place for many who participated in the American Civil Rights Movement of the 1960s.
In addition to serving the best New Orleans cuisine in town, the restaurant is also considered a historic art gallery, due to its extensive collection of African-American art, much of which was created by Leah herself throughout her lifetime.
Dooky Chase's has served some high-ranking clientele over the years, including President Barack Obama, Duke Ellington, Quincy Jones, and Ray Charles, who wrote his song "Early Morning Blues" about a meal he had at the restaurant.
In Disney's 2009 film The Princess and the Frog, Dooky Chase's served as the inspiration for Princess Tiana's gumbo eatery, and much of Leah Chase's personality can be seen in Tiana as a character.
The Entirety of Bourbon Street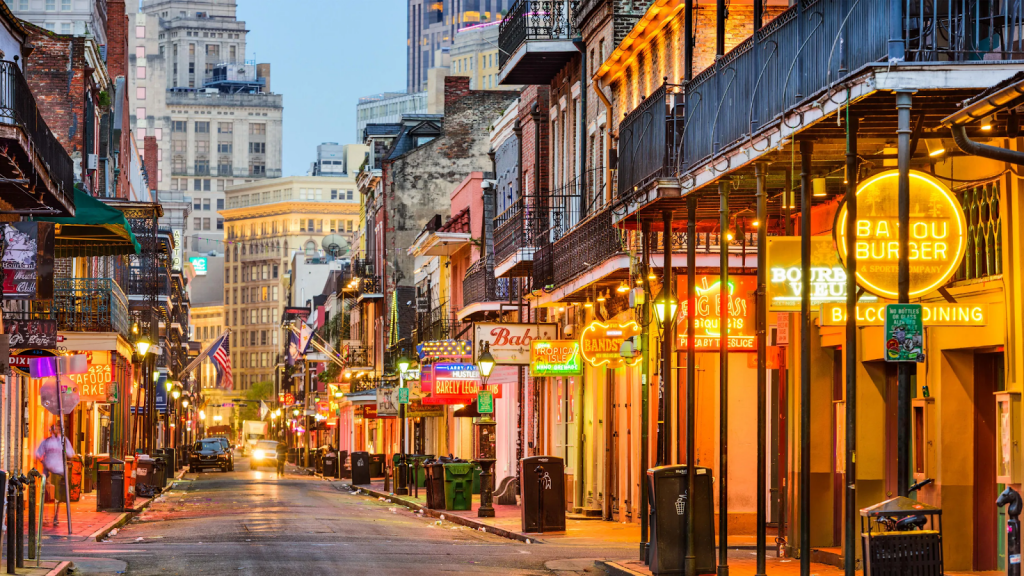 It's nearly impossible to mention New Orleans icons without touching on Bourbon Street, the lifeblood of the city's famous French Quarter.
To be frank, there is simply too much great history and vivid display signage on this street to single anything out individually, but nearly every building is coated in neon lighting, throbbing music, and decorated with shiny beads and illuminated balconies.
Some key points of interest on Bourbon Street include The Royal Sonesta Hotel, Galatoire's Restaurant, Jean Lafitte's Blacksmith Shop,and the Old Absinthe House, just to name a few.
The many incredible signs and advertising displays that adorn Bourbon Street are unmistakable, especially during Mardi Gras, the Big Easy's infamous celebration of debauchery, fun, and frolic.
Are you looking to commission a potentially iconic sign for your business or organization? If so, look no further than Bartush Signs! We are the premier display signage design company Orwigsburg, PA. Contact us today to discuss your options!