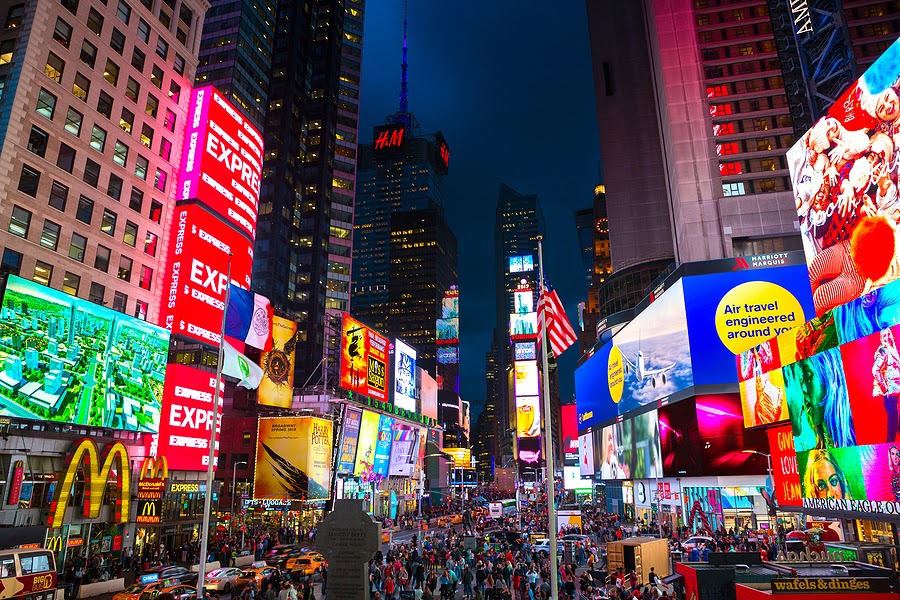 The Big Apple is one of, if not the most famous city in the United States of America. When you think of New York City, you're likely to think of the big time.
Non-stop action, brilliant lights, and picturesque hustle and bustle are just a few of the characteristics of the City that Never Sleeps, but you know what else this city is famous for? Signature signage and iconic displays!
Check out New York City's ten most iconic signs right here at Bartush.
10. Silvercup Studios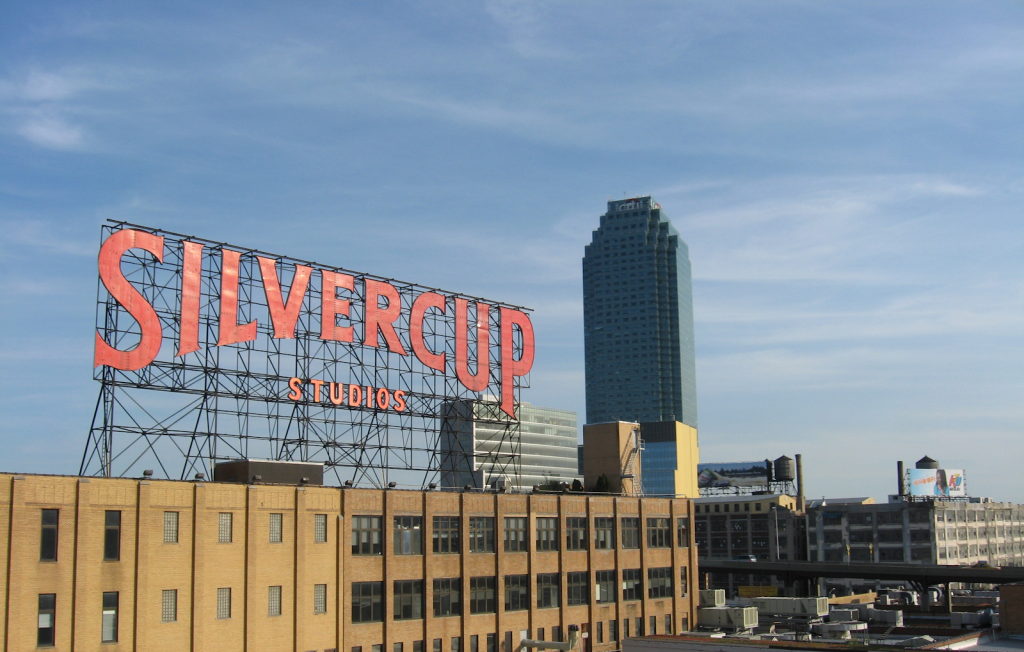 Silvercup Studios is the largest film and television production facility in all of New York City. With three locations, one in the Bronx, one in Queens, and one in Long Island City, this studio is responsible for classics like 30 Rock, The Sopranos, Sex and the City, and Gangs of New York.
Seated atop the main Long Island City outpost, which was once home to the former Silvercup Bakery building, this iconic sign is simple yet bold. Originally, this display read "Silvertop Bread" but it was modified to its current appearance when the studio officially took over the space in 1983.
9. Long Island's Pepsi-Cola Sign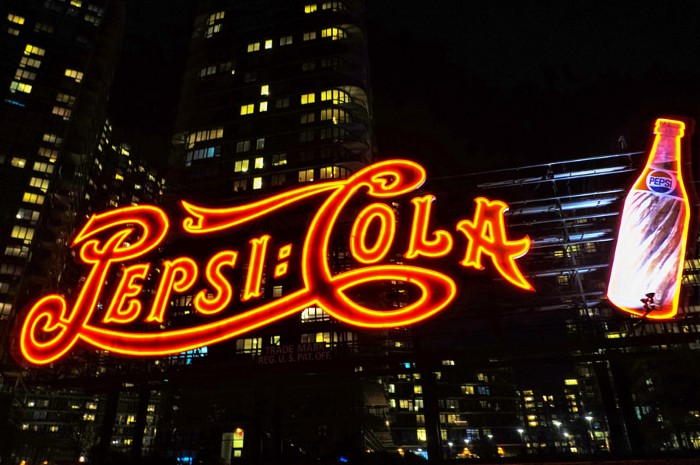 Reflecting all the brightness and enthusiasm of the concrete jungle itself, this incredible sign is a remnant of the Pepsi-Cola bottling plant that once called Long Island home. The plant itself closed in 1999, but this vibrant, cursive sign remained to this day.
In 2009, it was lowered from its original height and placed in a waterfront position at Gantry Plaza State Park. This sign was officially designated as a New York City landmark in 2016, noted for its callback to a time when the Long Island neighborhood was covered in the entrepreneurial spirit of industry.
8. Katz's Delicatessen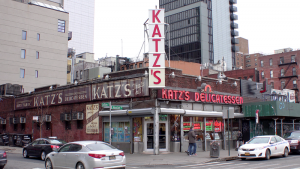 The famous Katz's Delicatessen, also known as Katz's of New York City, is perhaps best known for THAT scene in the 1989 romantic comedy film When Harry Met Sally.
Still sporting its original neon signage from 1935, this restaurant serves sandwiches nearly as high as its vertical block-stack sign located in the corner of East Houston and Ludlow on the Lower East Side of Manhattan.
Since its founding in 1888, Katz's has been a popular spot among locals and tourists alike thanks to its famous pastrami on rye, which is considered by many to be New York's best sandwich.
7. Staten Island Ferry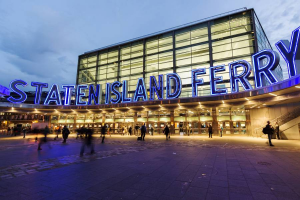 The Staten Island Ferry is a staple for any local New Yorker looking to travel between boroughs. It is responsible for moving commuters and visitors between Manhattan and Staten Island completely free of charge.
It's sign, which is massively huge and illuminated with neon edges, serves as a direct-yet-picturesque beacon to anyone looking to set sail to the Forgotten Borough.
The ride itself will give you views of both New York Harbor and the Statue of Liberty along the way.
6. The Original Nathan's Famous at Coney Island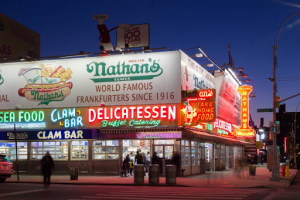 The original location of Nathan's Famous has been slinging Hot Dogs for more than 100 years. Today, the original location still stands in the exact spot it did when it was founded in 1916.
As one of the prime attractions at Coney Island, the stand is well-recognized for its abundance of hand-illustrated artwork and bright, colorful neon.
The original Nathan's famous is open for business 365 days per year, and service is provided year-round inside. In addition to frankfurters, they also serve frog legs, a menu item not available at any other Nathan's Famous location.
5. Coney Island's Wonder Wheel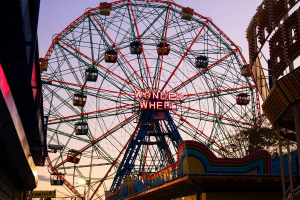 While on the subject of Coney Island, the theme park is also home for one of the country's oldest and most beloved rides, the 150-foot Wonder Wheel, built between 1918 and 1920.
Alongside the Cyclone, a historic wooden roller coaster that opened in 1927, this ferris wheel is among the most popular attractions at Coney Island.
It features a massive lighted sign directly in the center of its axis, which has been featured in countless movies, music videos, and television shows over the years.
4. The New Yorker Hotel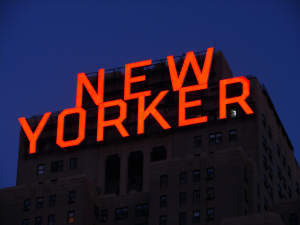 The New Yorker hotel is a stylish Jazz Age hotel built in 1929. It is located directly across the street from Penn Station, and less than a mile from both the Empire State Building and the High Line.
This gigantic and brilliantly lit sign was one of the most prominent in New York City when it "went dark" in 1967. For nearly 40 years, it went without illuminating the night sky.
In 2005 though, the famous sign was rebuilt with new 20-foot letters outfitted with cutting-edge LEDs. Today, it can be seen as a prominent feature in many photos of the nighttime New York City skyline.
3. The Apollo Theater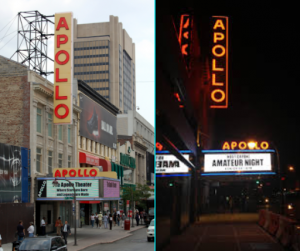 The famous Apollo sign welcomes you with a warm embrace to this historic Harlem theater, which has hosted revolutionary musicians such as the Jackson 5, James Brown, and Lauryn Hill inside its hallowed halls.
In 2005, the Apollo Theater unveiled a fully-refurbished stainless steel and glass storefront and a digital marquee that showcases programmable LED visuals while still staying true to its original vintage 1940s style.
2. Radio City Music Hall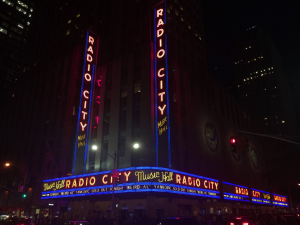 Very few signs in all of The Big Apple are as iconic as that of Radio City Music Hall, an entertainment venue located at 1260 Avenue of the Americas at Rockefeller Center in Midtown Manhattan.
Known as "the Showplace of the Nation", this venue was once the leading tourist destination in the whole of New York City. As such, it required a gorgeous display sign.
Noted for its unique Art Deco design and its icon neon facade, this image has been a symbol of New York City for generations, even rivalling the Empire State Building and Times Square. The brilliant lights were first installed in 1932, although it has since been refurbished to allow the neon to stand out even more.
1. Everything in Times Square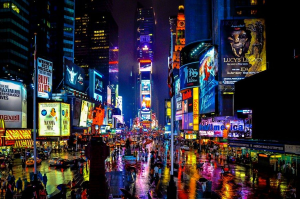 Serving as the junction of Broadway and Seventh Avenue, Midtown Manhattan's Times Square is likely the most prominent intersection in the entire world.
Sometimes called "the Center of the Universe" and "the Heart of the World," this is one of the world's busiest pedestrian areas. As such, it is home to brightly lit billboards, advertisements, corporate displays, and LED signage that are almost too numerous to count.
Approximately 330,000 people pass through Times Square on any given day, and the area receives an estimated 50 million visitors every year, earning it the number one spot on our list of most iconic signs in NYC.
If you're looking to commission a potentially-iconic sign for your business, don't hesitate to contact Bartush Signs today!