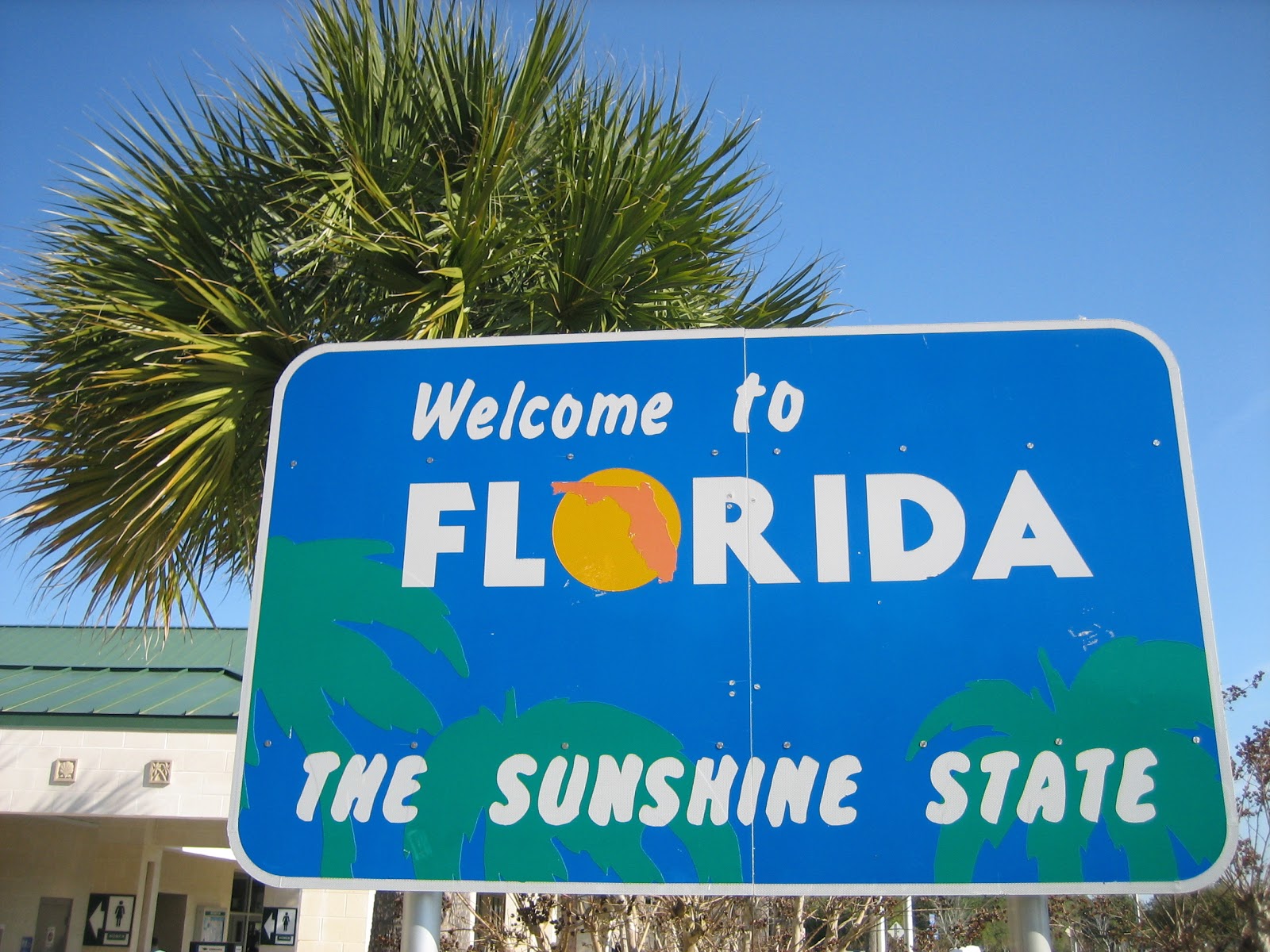 Every year, tourists from all over the world pack their bags and head to Florida — aka, the sunshine state. Whether it's to meet Mickey Mouse in Orlando, watch the renowned sunsets in Key West, or escape the cold to enjoy one of the state's other popular attractions, Florida offers a wide variety of activities for the whole family to enjoy.
While you may not be able to currently visit many attractions due to travel restrictions and the temporary closure of Florida's famous theme parks, you can take a virtual road trip through the state and learn about the popular signs you may come across.
Walt Disney World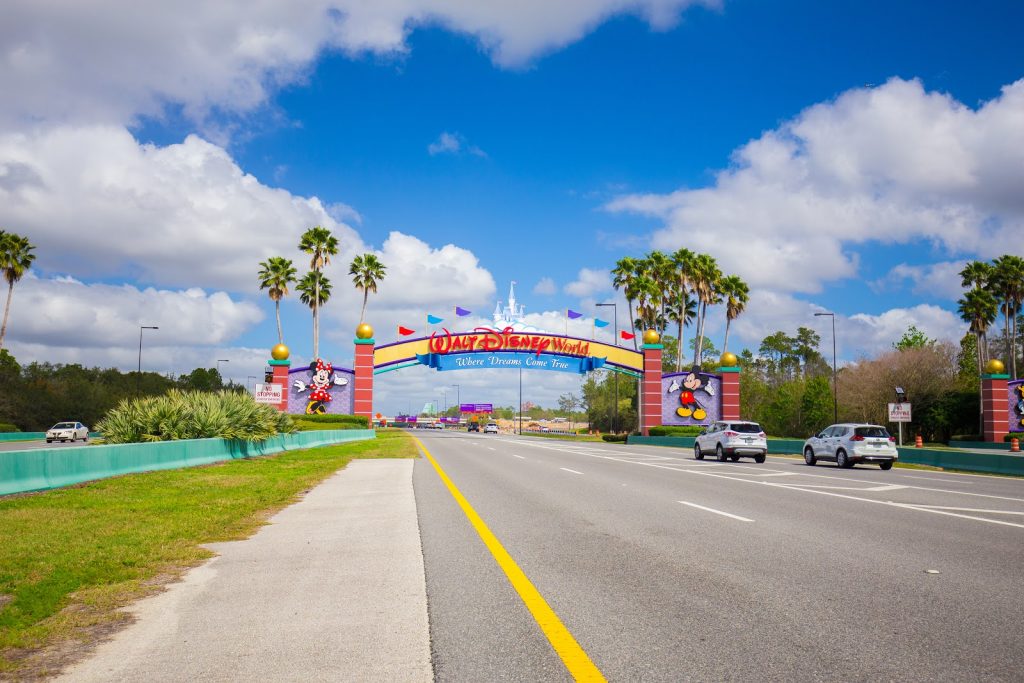 Traveling to the "Happiest Place on Earth?" You'll be welcomed by this magical Walt Disney World archway with a Mickey and Minnie sign on either side. But this isn't the only famous sign located on Walt Disney World's property. You'll find extravagant photo opportunities located in all four theme parks, every resort, and their shopping area, Disney Springs. The brand strategically placed hidden mickey mouse heads to find on signs, incorporated comical and interactive signs to enjoy while waiting in lines, and larger-than-life backgrounds to pose in front of for all of your vacation scrapbook needs.
To enhance the experience of your virtual road trip to Florida, put on your favorite Disney movie and whip up one of the snacks found in the parks. Disney released some of their popular recipes so families can bring the park magic to their own homes and stay safe amid COVID-19.
Universal Studios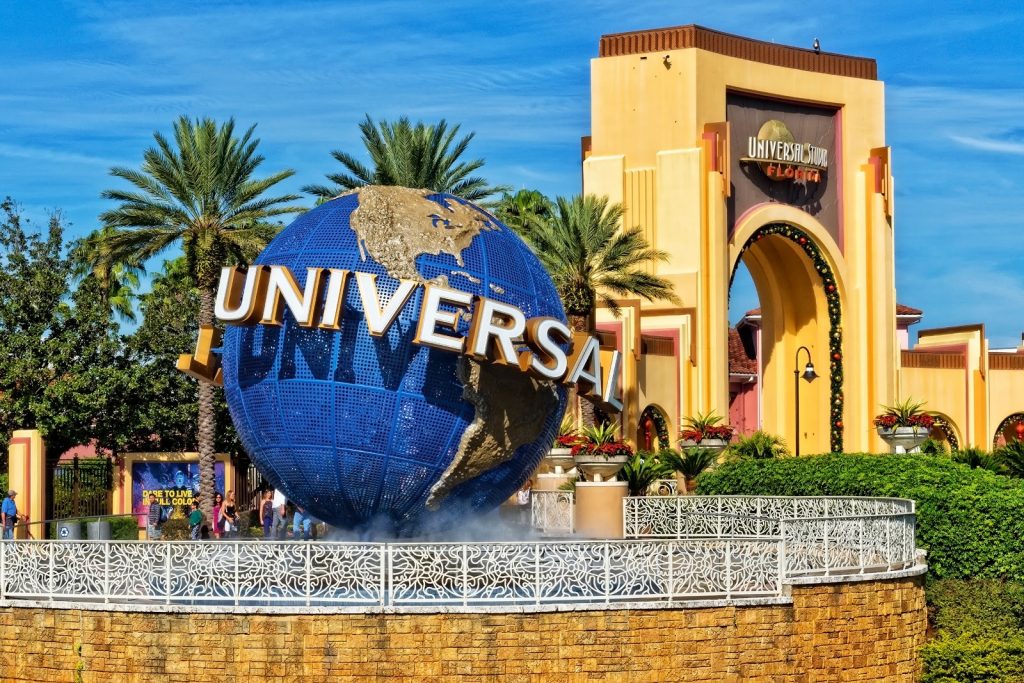 The second largest theme park in Orlando, FL is Universal Studios — home to The Wizarding World of Harry Potter, CityWalk, and the impressive globe entry sign. The Universal Studios Hollywood theme park in California also has a similar globe at its entrance which includes a rotating fountain.
Universal Studios announced that it will begin to reopen its parks starting June 5, but in the meantime, they have also launched a #UniversalAtHome guide to keep you entertained. Try one of their beloved recipes, pretend you're on your favorite ride with their videos, embrace your creative side with their activities, or download one of their digital backgrounds to use during a video call, including the Universal globe!
NASA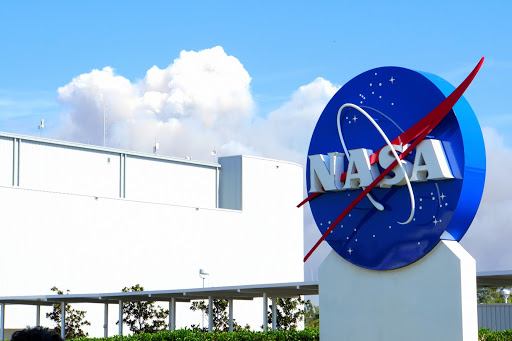 Visit the Kennedy Space Center Visitor Complex in Brevard County, Florida for an experience out of this world and pose with their famous NASA sign for a memory you'll never forget! While you may not be able to take a shuttle to space, you can participate in thousands of experiences at the center to learn about space exploration and NASA's history. Visit the U.S. Astronaut Hall Of Fame, Astronaut Training Simulators, Rocket Garden, plus much more!
Similar to Walt Disney World and Universal Studios, the Kennedy Space Center has also provided virtual learning experiences on their site.
Key West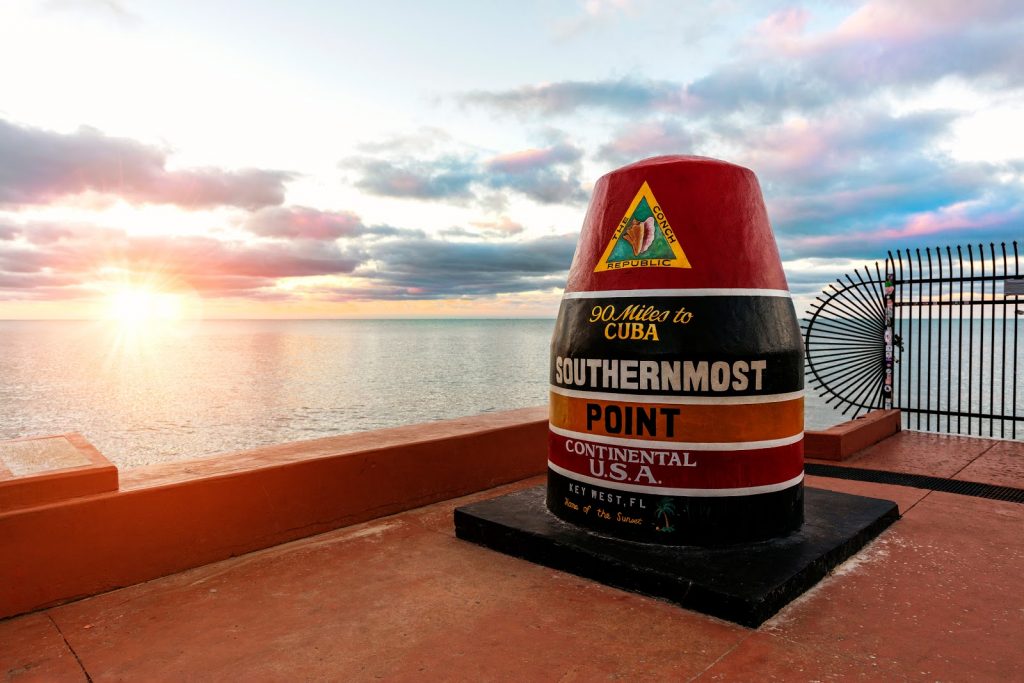 If you head all the way south to the 'Southernmost Point of the Continental U.S.A' in Key West, FL, you'll find this large buoy and a gorgeous view. The decorated concrete buoy was established as a tourist attraction in 1983, but before it earned its place on the corner of South Street and Whitehead Street, a wooden sign marked the point. The 12ft tall, 7ft wide landmark serves as a photo opportunity for many who visit every year.
Plan for Your Own Famous Sign
While many states are still under travel restrictions and businesses remain temporarily closed, use this time to learn more about the famous signs across the United States and plan for your own company's stunning signage to greet guests as soon as you reopen. If you're not sure what you're looking for quite yet, we can help you design a sign that will put your business on the map! Contact us today.