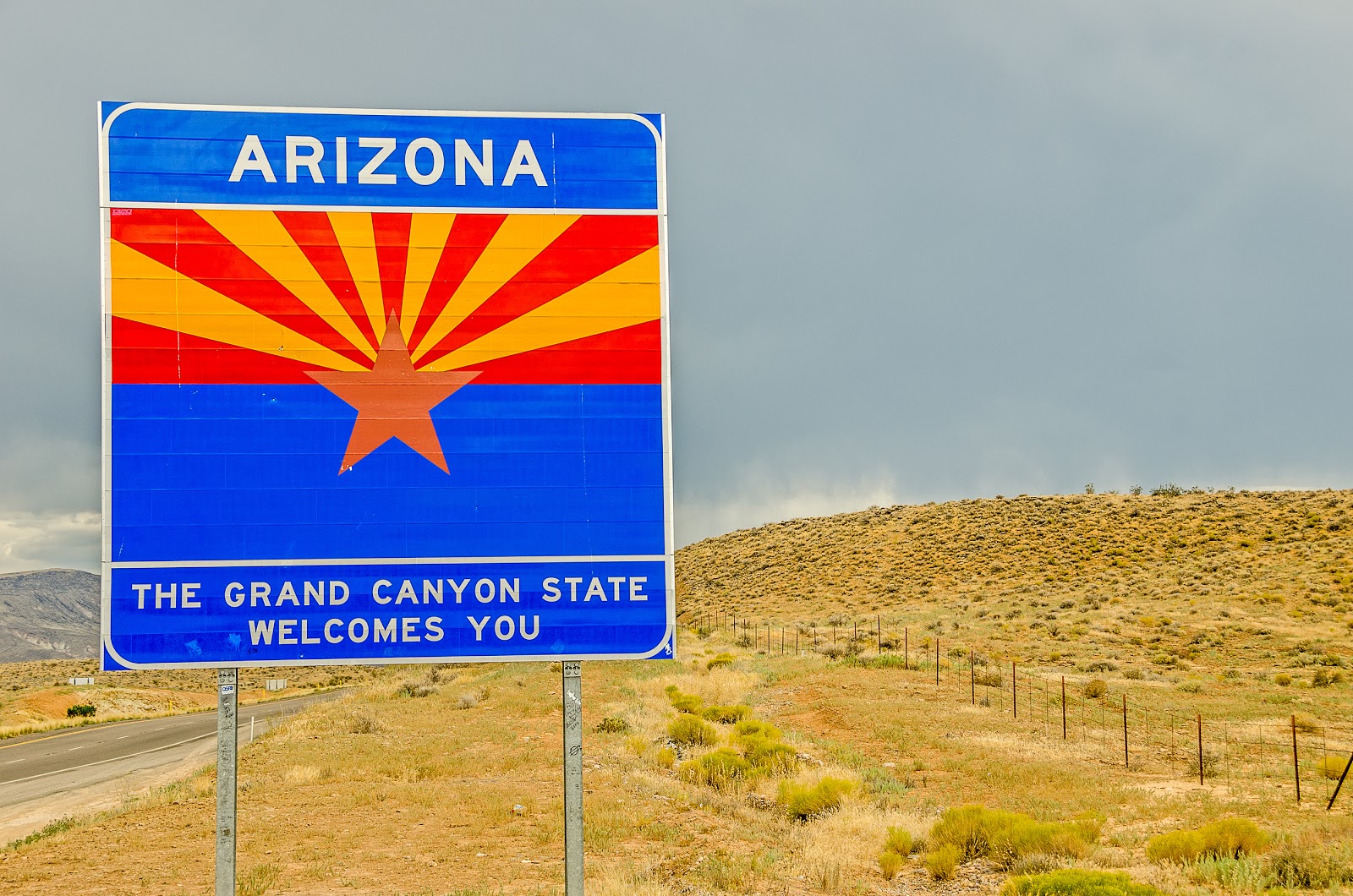 When travelling to the state of Arizona, you can expect to find warm temperatures, breathtaking desert views, and several famous national parks, monuments and forests. Perhaps the most famous of them all is the Grand Canyon. As you snap pictures of your favorite memories during your trip, don't forget to pose in front of these famous Arizona signs. Arizona is home to the Ignite Sign Art Museum, after all.
Grand Canyon National Park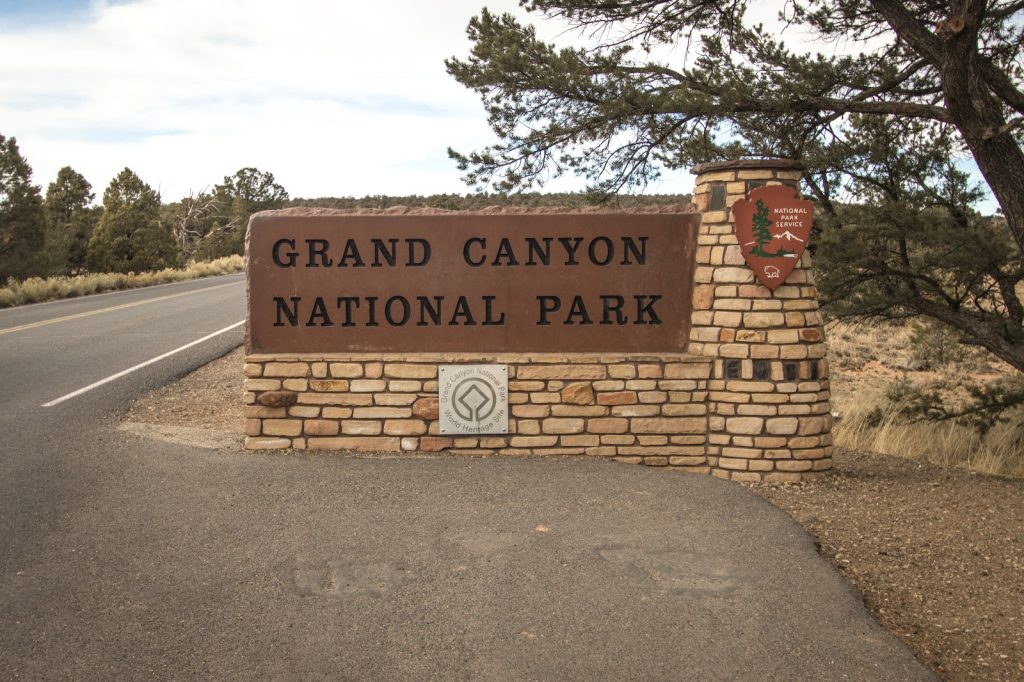 The Grand Canyon National park just celebrated its centennial in 2019 and has earned a reputation as one of the most recognizable landmarks in the world. But scientists believe this natural wonder of the world may be as old as 70 million years. Each year it welcomes on average 6 million visitors who marvel and snap pictures over the sight of the mile deep, 277 miles long and 18 miles wide canyon, but before tourists even arrive at an overlook, they'll pass by a Grand Canyon National Park stone sign to pose for family pictures.
While the entrance sign is not the only signage placed throughout the park, it is a great place to preserve your memories of the trip with a photograph. Another unique sign that you will come across while observing the breathtaking views are the "Keep Wildlife Wild" signs. The park is home to many species including bighorn sheep, rattlesnakes, California Condors, Gila monster, and more. The rock squirrel is known to bite visitors when they try to feed them, sending dozens to the hospital every year. The signs warn visitors about the dangers of interacting with wildlife and encourages them to not approach animals they come across. Take a drive to the Grand Canyon to see their fascinating views and signs, but remember not to feed the animals!
Route 66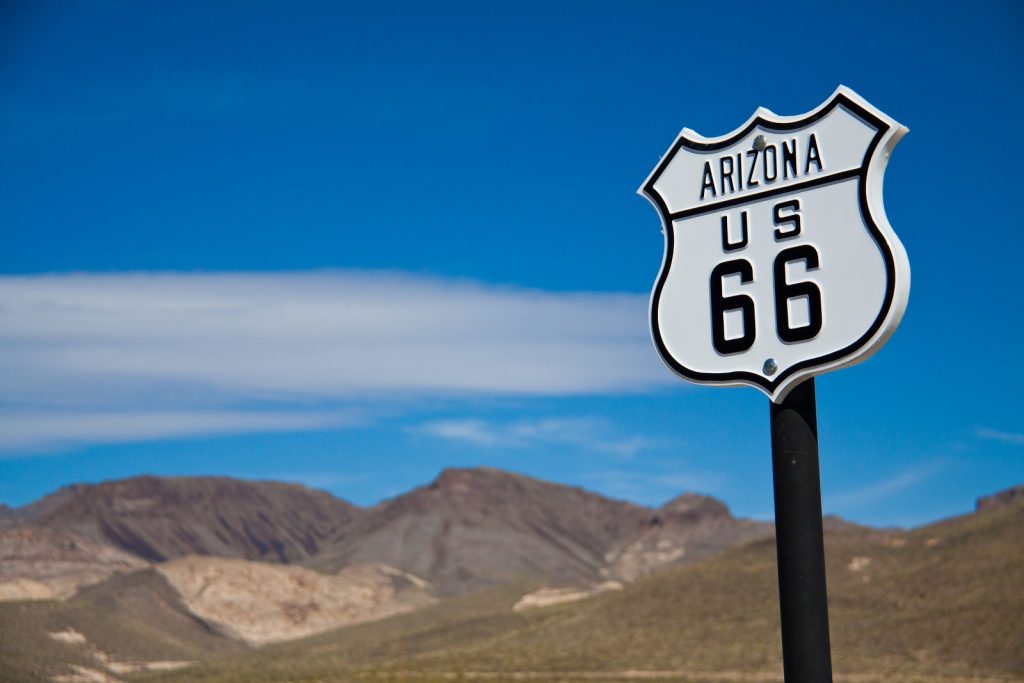 As the Nat King Cole Trio once sang, "Get your kicks on Route 66!" But while you're there, snap a picture of one of the iconic road signs as well! Along the scenic drive, you'll also pass by historic hotels, gas stations, diners, and vintage neon signs that make you feel as if you're on the set of a movie.
The 2,448 mile highway was established in 1926 to connect Chicago to Los Angeles and provided a path for many businesses to flourish. While Route 66 has since been decommissioned and most of the signs removed, it still serves as a fascinating tourist attraction and some signs remain for photo opportunities.
Mr Ds Route 66 Diner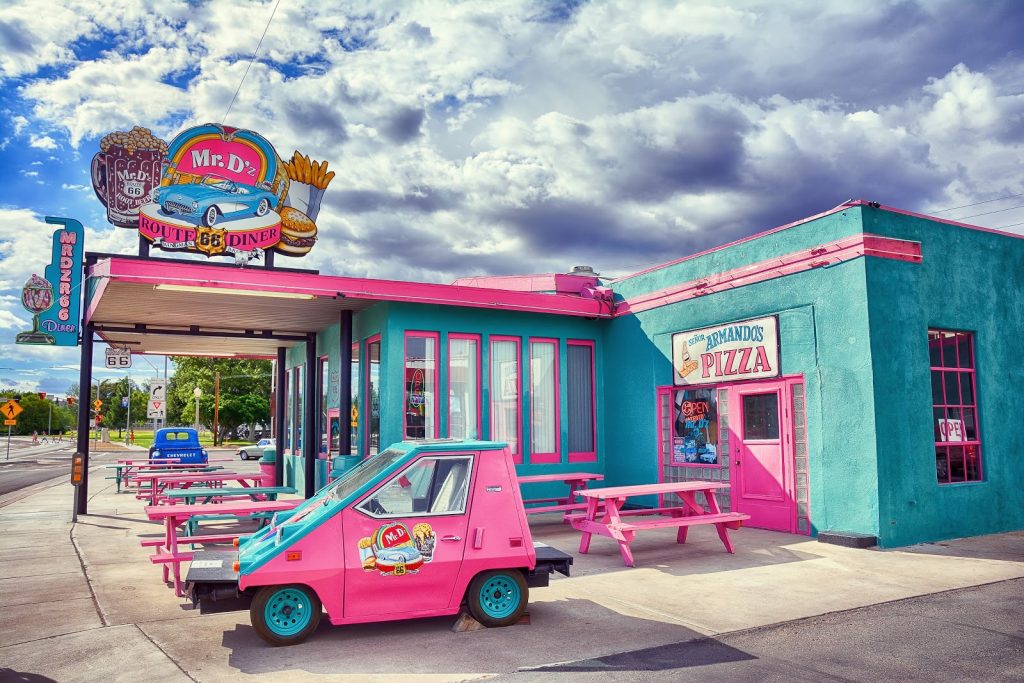 One of the more famous stops — and signs — in Kingman Arizona is Mr D's Route 66 Diner. The retro diner vibe is perfectly executed from the bright, bold exterior colors, to the food specialities, and the vintage memorabilia decor. The fabulous neon sign highlights what they are known for – their homemade root beer, classic burger and fries, and vintage cars. After you pull off for a bite to eat and are transported to a past era, remember to pose under their one-of-a-kind sign.
Order Your Own One-of-a-Kind Sign
Do you want a sign that makes your business stand out? Are you looking for signage that will honor your company's roots yet stay classic for years to come? At Bartush Signs, we create custom signage for a variety of industries that will be sure to make you want to pose for a picture alongside it! Schedule a consultation today to discuss your signage ideas with an expert.