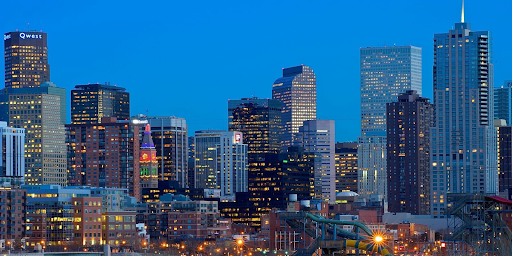 Denver, CO is a city whose reputation precedes it. Known for its rustic flair and sense of adventure, Denver offers many sights and landmarks to be enjoyed by visitors and locals alike. Some of the most memorable spots in the city are unique signage displays. Each has its own character or charm that makes it iconic and instantly recognizable. 
The best signs in Denver are both stylish and eye-catching. Read on to learn more about the signs that mark well-known locals and help illuminate the streets of the Mile High City.
Pete's Kitchen
Pete's Kitchen is a classic, family-owned diner. And, in true diner style, it is adorned by a lighted neon sign that has been in place since 1944. This sign is the cornerstone of Pete's Kitchen's branding, and it appears in everything from their menus to their uniforms. You can find Pete's Kitchen at 1962 East Colfax Avenue. If you are ever in the neighborhood, be sure to check it out!
Pete's Satire Lounge
The second entry to this list can be found just down the street at 1920 East Colfax Avenue with a similar moniker. Pete's Satire Lounge is an iconic Denver landmark that features a tall sign on its facade. This 50-year-old sign is popular with tourists and visitors and is known as a popular photo op. Interestingly, the sign is not owned by Pete's Satire Lounge as it resides on the property of a neighboring business. 
The Landmark Mayan Theatre
The next sign needs little introduction. The Landmark Mayan Theatre sign has been in place since the 1930s. This sign is the icing on the cake for the well-designed and stylish theatre that has long been central to Denver's cultural scene. 
Located at 100 Broadway, this sign has been a key part of the street aesthetic for over 90 years. The theatre hosts excellent shows and cultural events that are worth catching. You won't have any difficulty finding your way as the Mayan's distinctive sign helps it stand out. 
The Candle Light Tavern
At 383 South Pearl Street, you will find the Candle Light Tavern, which features a distinctive and unique sign. The large neon display highlights the tavern and acts as a beacon for visitors and locals alike. 
The sign has been in place since 1954 and has stood strong and against multiple storms and natural disasters. According to the restaurant manager, the only damage this sign has sustained has been from people climbing on it. This sign is a must-see landmark if you're in Denver.
The Hornet Restaurant
Located at 73 Broadway, you will find the youngest sign on the list. The Hornet Restaurant's sign has only been in place for a little over a decade. Still, it has already become an unmissable and unique part of the cityscape. The Hornet Restaurant has a large sign that stands out on Broadway, sitting high above the sidewalk, and is easy to see from the street. If you are a fan of neon signs, the Hornet is a must-see!
Don's Club Tavern
Don's Club Tavern has an iconic and stylish sign that lights up the street. At the ripe old age of 66 years, it is as old as the bar itself. A manager of the establishment has claimed that if she left, the sign would come with her. This iconic sign does come at a price to the business as maintenance alone can cost over $1500 every year. The sign is worth the investment, though, as it attracts visitors and customers every day. 
The Bluebird Theater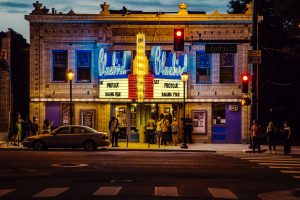 No list of Denver's best signs could be complete without mentioning the Bluebird Theater. This iconic music venue hosts talented artists from around the globe and advertises via a fantastic and unique sign that really makes it stand out. This landmark is at 3317 East Colfax Avenue. Be sure to look at this sign when you go by as you won't be disappointed. 
Skate City
Last but certainly not least is the Skate City sign. This sign can be found at 200 West 121st Avenue in Westminster. This sign has a distinct yellow color and circles that almost make it look like a bike from the Tron movies. This makes the display stand out and earns it recognition as an attraction for visitors to the city. 
Denver is a vibrant and diverse city decorated by a wide variety of stylish and unique neon signs. These signs serve both as landmarks to help you find your way through the streets and scenic photo ops to help you create memories in the city. Make sure to check out these displays whether you live in Denver full time or are simply passing through and enjoy the beauty they create in the Mile High City.
Are you looking to commission an eye catching sign for your business or organization? If so,  Bartush Signs can help! We are the premier display signage design company Orwigsburg, PA. Contact us today to discuss your options!