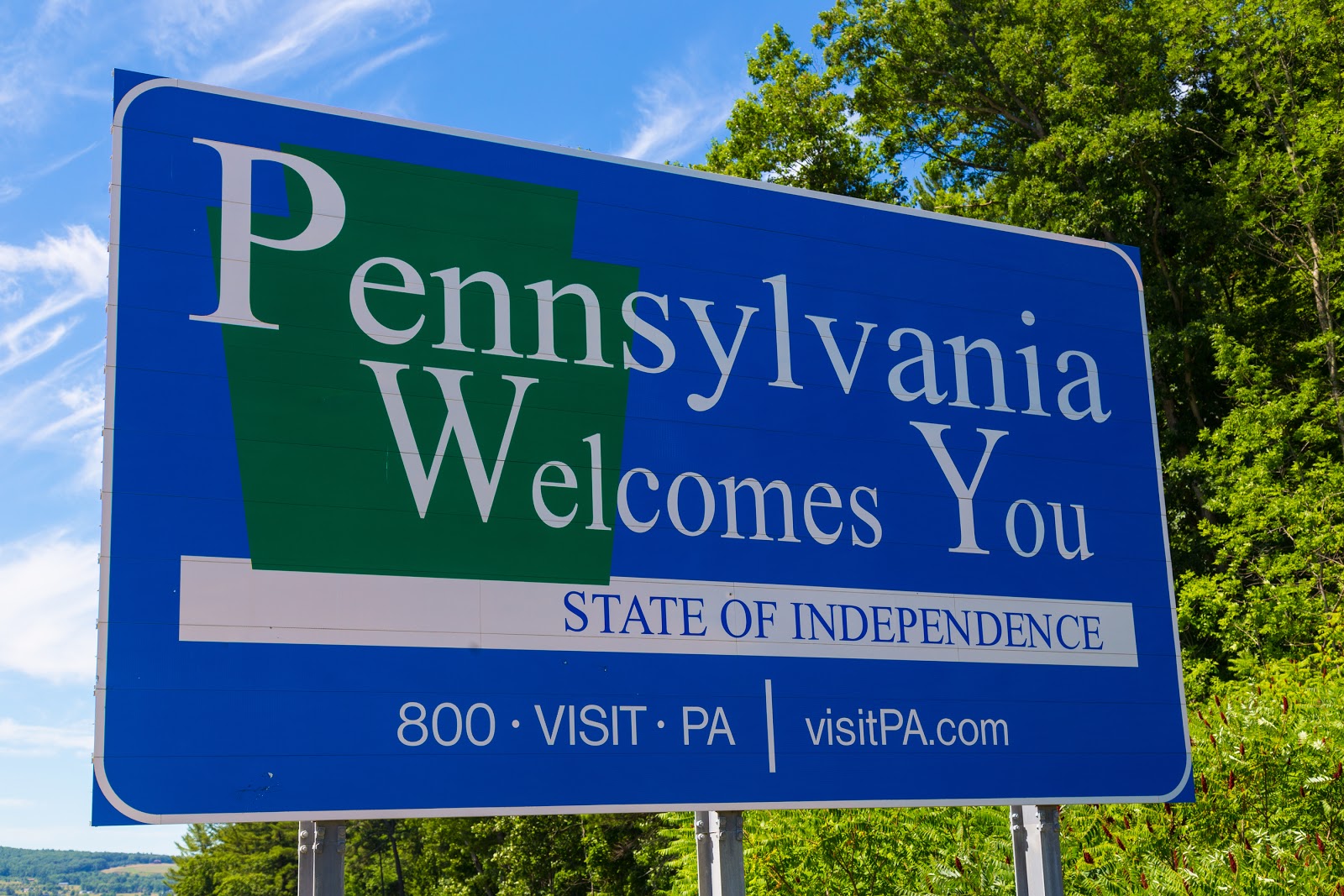 The great state of Pennsylvania — where Bartush Signs was founded and is based out of — is known around the country for many things. The Keystone State is one of the original 13 colonies of the United States, home to the Liberty Bell, and known for the great cheesesteak rivalry. But among many other notable representations of the state, Pennsylvania also features many famous signs that draw visitors every year.
LOVE Park
If you've ever been to Philadelphia, you've probably walked through LOVE Park. The iconic John F. Kennedy Plaza, or better known as LOVE Park, is not only home to the LOVE sculpture, but it also serves as the entrance to the Benjamin Franklin Parkway.
While Robert Indiana's LOVE statue is a well-sought after photo opportunity and Instagrammable backdrop today, it has resided in Philadelphia long before smartphones existed. It was first placed in the plaza for the United States Bicentennial in 1976, but was removed two years later. Due to its popularity, the sculpture was later purchased and permanently returned to the plaza. LOVE is surely in the air in the City of Brotherly Love.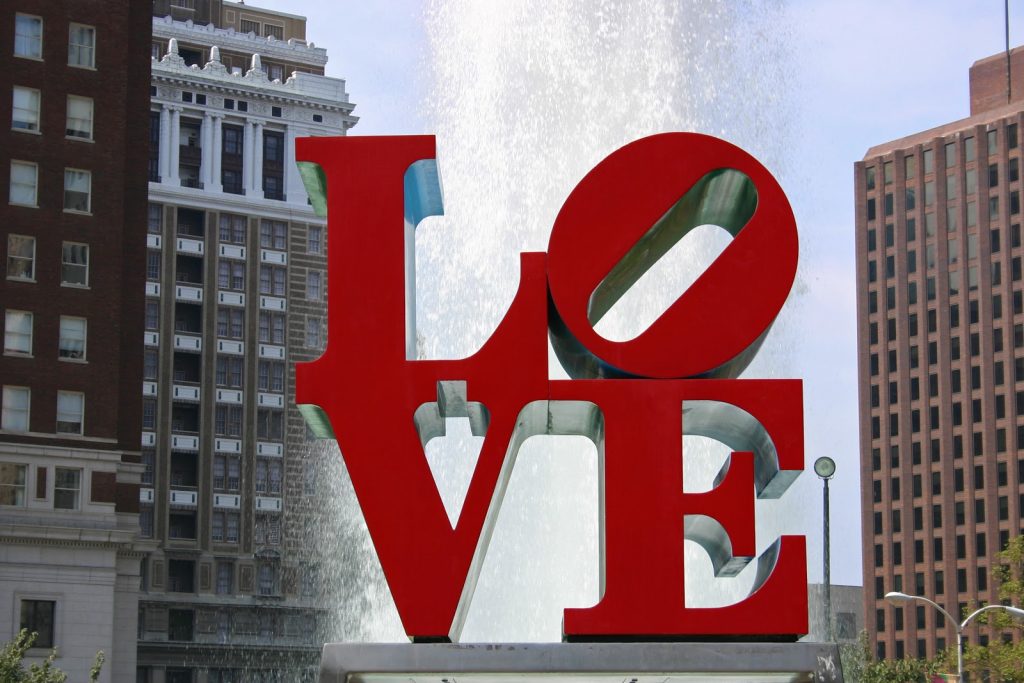 Hersheypark
Where is the SWEETEST place on Earth? In Hershey, PA, of course! And when you visit the quaint town, you can find a sweet sign at Hersheypark as well! What was once built in 1906 as a park for Milton S. Hershey's employees to enjoy picnicking and boating, has now transformed to be a family-favorite amusement park.
In addition to the many thrilling rides and attractions at Hersheypark, you'll find a one-of-a-kind sign atop Hershey's Chocolate World that features everyone's favorite candy bar characters. Many families pose under this sign every year to document their trip and preserve their memories.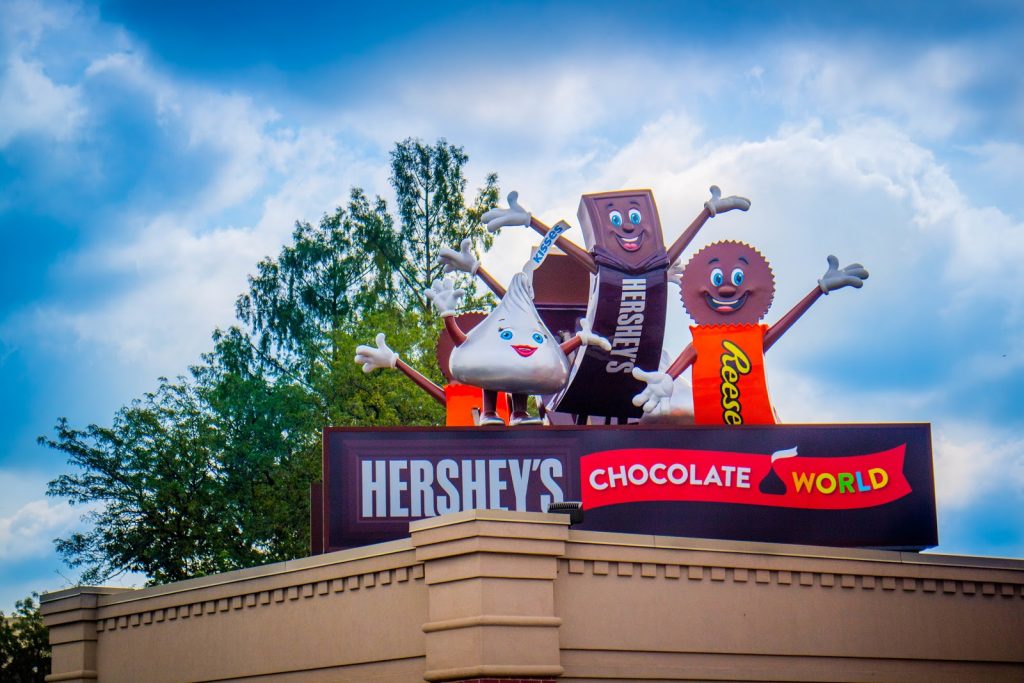 Heinz Field
On the other side of the state, in Pittsburgh, PA, you'll find the Steelers' home football stadium — Heinz Field. The city may be referred to as Steel City or the City of Bridges, but to sports fans across the nation, it's the home turf of the gold and black team.
The stadium broke ground in 1999 and officially opened in 2001, after Heinz secured the naming rights. Many people recognize Heinz from their condiment bottles and that same logo occupies a large sign outside the stadium. There are also 35ft Heinz ketchup bottle replicas that adorn the scoreboards. The bottles are constructed out of 8,000 pounds of fiberglass, 375 feet of neon tubing, and 20,500 LEDs. Those are signs worth rooting for!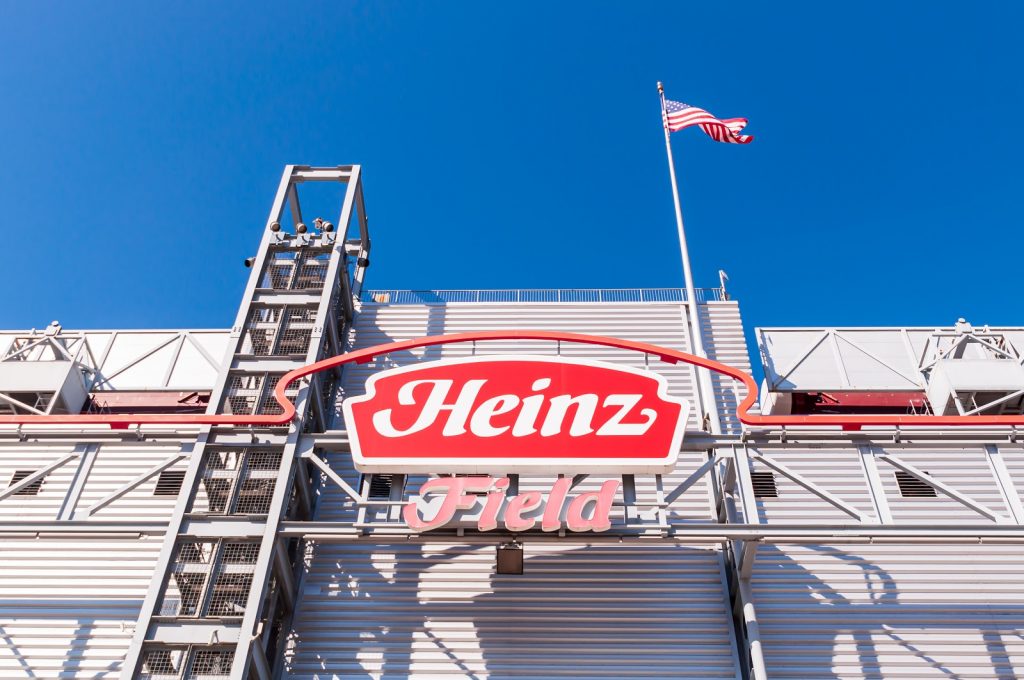 Philadelphia Zoo
Did you know our state is home to America's first zoo? The Philadelphia Zoo first opened in 1874 and now attracts more than 1.2 million visitors each year to learn more about their 1,300 animals. In addition to its animals, the zoo is also known for its historic architecture, botanical collection, and research. Not only does the zoo have a fascinating history, but so does the large sign that greets guests when they arrive.
The Philadelphia Zoo's main sign sports a classic and sophisticated design while still paying homage to the big cats that call the zoo home. Make sure to snap a picture of the sign — and some of the animals — on your next visit to the zoo!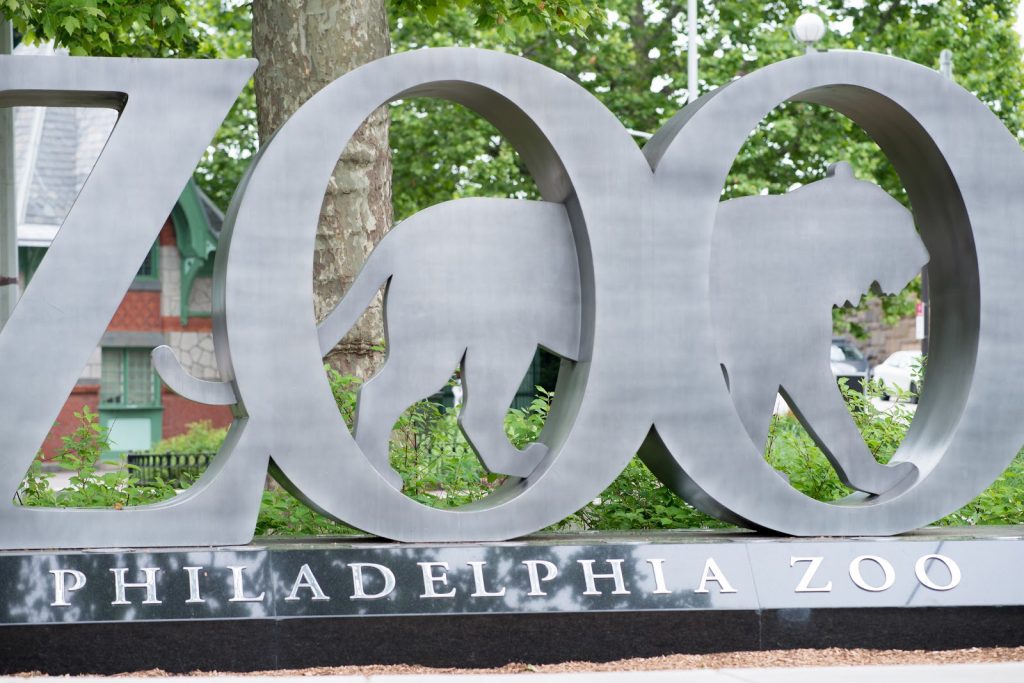 Purchase a Picture-Worthy Sign
At Bartush Signs, we're proud to call Pennsylvania home and to serve many great businesses in our own state, as well as across the country! We understand the true value a quality sign has on a business and we take pride in the signage we deliver to ensure it's truly "picture-worthy" for all visitors. Call us today to discuss your next big project and you may just end up on your own state's Famous Sign list!